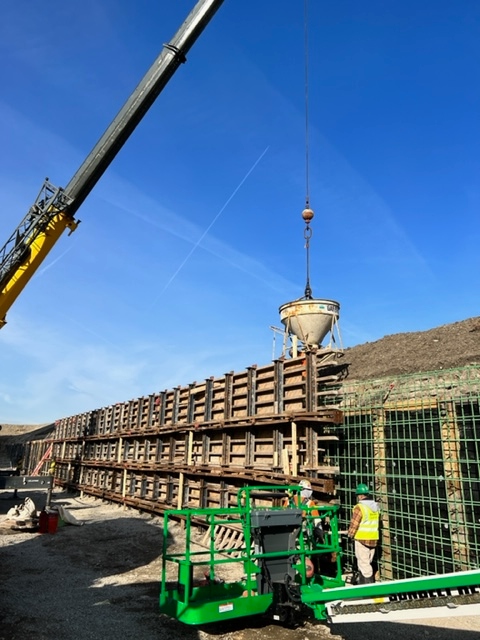 For this current Illinois Tollway project INTERRA is serving as a subconsultant to the TranSystems Corporation and providing construction inspection as well as testing and inspection services. This project includes Bridge Reconstruction (BN 261) – Burlington Northern Santa Fe Railway (BNSF) over the Tri-State Tollway (I-294) – Mile Post 26.6. Southeast and southwest wingwalls are being built for the new BNSF Bridge.
INTERRA provides construction inspectors who are overseeing the demolition of the existing BNSF bridge. Inspectors are also monitoring the installation of the new permanent retaining wall, earth excavation, and the installation of the wingwalls. Material that is being used from rebars to concrete mix is also being inspected. The Resident Engineer is being updated immediately as issues arise and issues like traffic control are quickly remediated.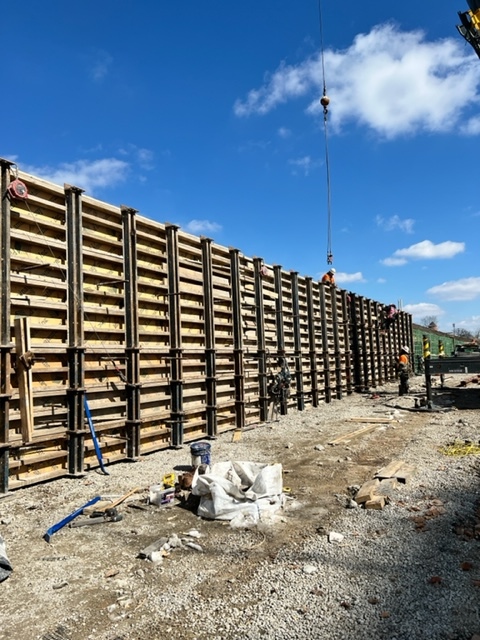 Testing and inspection services consist of soil, concrete, and asphalt. For soil, INTERRA performs soil compaction testing as well as Dynamic Cone Penetrometer (DCP) testing to verify the stability of the soil. This work was done on the embankment. For concrete, various pours are being covered which include roof slabs, drilled shafts, box culverts, and the end section floor. Testing and inspection of the concrete include slump, temperature, air content, and making cylinder specimens. For asphalt both temperature and density results are being verified with the project requirements and specifications. The foundation, subgrade, embankment, and backfills are being inspected. Inspector Daily Reports (IDRs) are being completed as needed.
To see more Railroad projects completed by INTERRA please click here.