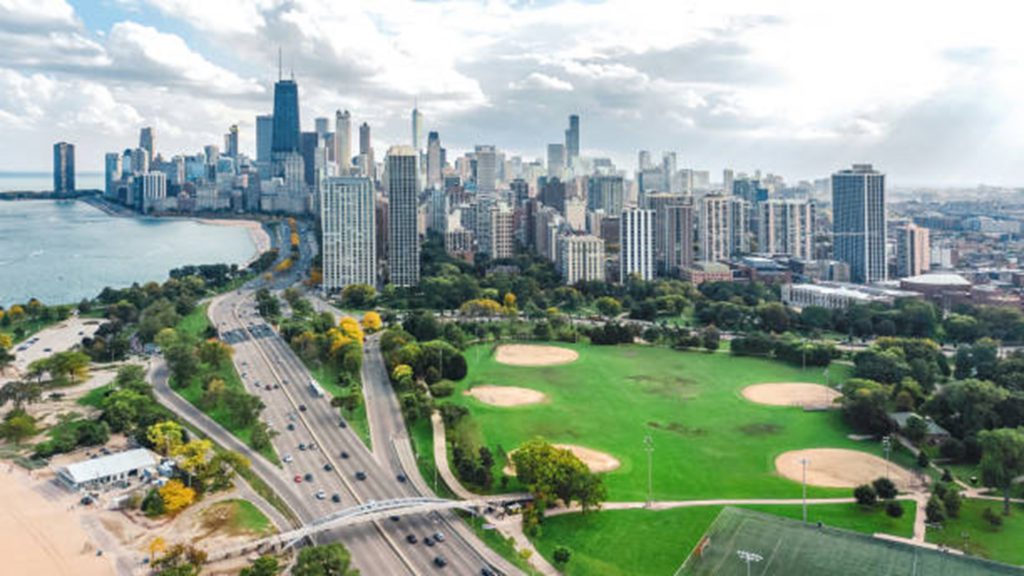 Since 2001, INTERRA, Inc. has provided services in the County of Cook. INTERRA has worked on numerous projects for various clients providing support as a subconsultant. These services include geotechnical, Quality Assurance testing and inspection, and environmental engineering. INTERRA has performed various testing, sampling, and inspection of soil, aggregate, asphalt, and concrete. A partial list of Cook County projects can be found here.
INTERRA is presently providing support for the Cook County contract 2038-185068 under Bowman Consulting. Work is being performed in the Pavement Maintenance South Region. completed work for Pavement Maintenance South Region which spans the western and southern suburbs. INTERRA is providing construction inspection services for patching and diamond grinding of seven roadways. Work is to be staged to minimize disruption to multiple towns and villages as well as four Class I railroads within the project area.
INTERRA also completed work on Joe Orr and State Rehabilitation (13-30-12623) performing a variety of Quality Assurance services. Testing and inspection services included concrete for the curbs, gutters, sidewalks, and pavement patching. Testing consisted of slump, air content, temperature, and casting cylinder specimens to test for strength. Cylinder specimens were also transported to the INTERRA laboratory for additional testing.
For the Cook County Highway Department INTERRA provided concrete testing and inspection services included work for pavement, curbs, gutters, driveway, and sidewalk completed Quality Assurance services for the Crawford Avenue project.
INTERRA covered the Pavement Rehabilitation project for the Cook County Highway Department. Services included testing and inspection both at the plant and in the field for asphalt. Duties included verifying the rolling patterns and performing density checks on the asphalt. INTERRA also marked cores and transported concrete cylinders to the INTERRA laboratory for additional testing.
To see more projects completed by INTERRA for various counties, please click here.