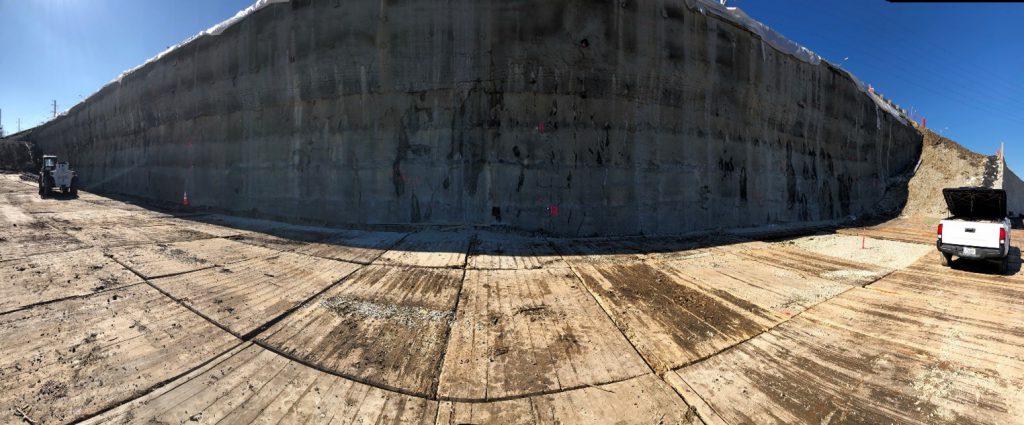 INTERRA is currently performing Geotechnical Services Upon Request for the entire Illinois Tollway system, a project which began in 2020.
Geotechnical work involves managing subconsultants, ensuring the accuracy of the data and the timely completion of services, planning and coordinating geotechnical and environmental soil borings, providing evaluation of stockpile materials for geotechnical and environmental suitability for the Illinois Tollway, IDOT and UPRR specifications. Additional services consist of performing the appropriate analyses, preparing technical memos, reviewing systemwide Roadway Geotechnical Report (RGR) and Structure Geotechnical Reports (SGR) submittals, special provision revisions on Bluebeam, attending DMR and Bi-Weekly Materials meetings, and other Geotechnical services for projects associated with Move Illinois.
Stockpile Sampling:
INTERRA performed environmental and Geotechnical sampling at five stockpiles systemwide for a combined total of 200,000 CY. INTERRA determined the suitability of the stockpile soils for use on various Illinois Tollway, IDOT, and Union Pacific Railroad (UPR) projects. INTERRA reviewed the Illinois Tollway, IDOT provisions and UPR borrow source material requirements for embankments and determined the analytical and Geotechnical parameters. The scope of work also included surveying stockpiles, calculating volumes, locating soil sampling locations, drilling, and collecting soil samples. Additional services consisted of analytical testing and geotechnical testing of soil samples, and reviewing soil management options.
Central Tri-State Embankment Widening:
As a part of the Geotechnical Upon Request Contract (GUR) RR-19-4480, INTERRA conducted sampling of existing Zone B for contracts, I-17-4298-CO5, I-17-4298-CO6, I-17-4298-CO7, I-17-4300, RR-16-4265. More than 100 soil borings and hand auger sampling and Dynamic Cone Penetrometer (DCP) testing at more than 50 locations was conducted to determine the suitability of existing Zone B material for the widening of Central Tri-State Corridor. Work included conducting the soil borings, sampling, laboratory testing, and issuing a letter report with test results and recommendations for each of the contracts.