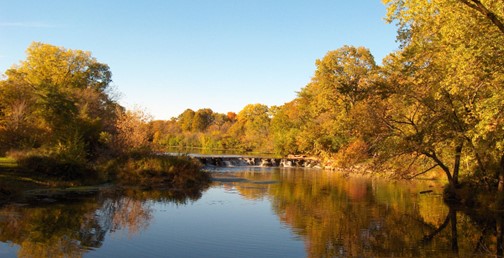 Since 2005, INTERRA, Inc. has provided services in the County of DuPage. INTERRA has worked on numerous projects for various clients both as a subconsultant and as a Prime. These services include geotechnical, Quality Assurance testing and inspection, and environmental engineering. INTERRA has performed various testing, sampling, and inspection of soil, aggregate, asphalt, and concrete. A partial list of DuPage County projects can be found here.
INTERRA recently completed work for Pavement Maintenance South Region. This County of DuPage project INTERRA provided Quality Assurance services for both asphalt and concrete. For asphalt INTERRA used a nuclear gauge for testing various mixes and layers of the asphalt. For concrete INTERRA performed testing for curbs and gutters which consisted of slump, temperature, and air content.
INTERRA also recently completed work on the Pavement Maintenance North Region. For this County of DuPage project INTERRA provided testing and inspection for asphalt in the field. For soil INTERRA collected samples and provided pH value testing. INTERRA also verified the density and temperature of the asphalt through testing. Also, INTERRA conducted Longitudinal Joint Sealant (LJS) verification on both HMA and SMA mixtures. Concrete testing included testing and inspecting pours for the sidewalks, curbs, and gutters.
INTERRA had the privilege to work on a specialized Pavement Maintenance project. For this project in 2012 INTERRA reviewed the Quality Control Plan and coordinated field and laboratory testing. Field testing was provided on-site for hot in-place recycling. Pavement crack inspection was conducted on polymerized level binder course. INTERRA has been a part of other projects including DuPage County South Region Pavement Maintenance (2013) and the DuPage County Sidewalk Improvements (2014).
For the DuPage River Trail INTERRA provided various services. Over the two-mile improvement, INTERRA monitored rolling patterns for asphalt on-site and verified the density and temperature of the asphalt. INTERRA performed soil compaction, bearing capacity, and testing for density on CA-6 stone base. Services also provided included asphalt plant inspection for binder and for the surface. INTERRA completed all concrete plant and field and material testing and inspection for the Knoch Knolls Pedestrian Bridge.
To see more projects completed by INTERRA for various counties, please click here.